Scheduling Questions:
One of the most common questions we get in the office is, "When am I on the schedule?".
Many of our newer customers are often frustrated by our lack of a precise answer. The simple truth is, we often do not know until we are ready to visit your project the next day. We could easily provide a window at some future date, however we would be giving false information that would be a constant moving target until the work proceeding yours is complete and your project is next on the list.
The factors that go into scheduling are many and often changeable:
1. Weather: Temperature, precipitation and other factors play a huge role in the work we are able to perform. We may have a week of sunshine and showers each evening. While the surface of the ground may appear dry, water is often very near the surface which could compromise the integrity of a driveway should we choose to do the work before the conditions are more favorable.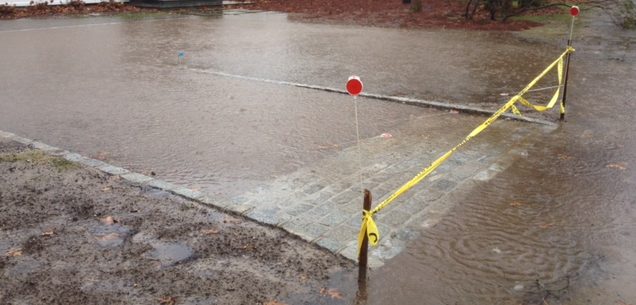 2. Types of Work: Most projects consist of multiple phases of work. Even a simple asphalt driveway requires two separate crews to visit the site, sometimes more than once. A grading crew will ensure the base layer is correctly prepared for the finish asphalt. This could consist of removing grass and soil, adding in RCA base, demoing an existing driveway, removing old edging or other landscaping that is no longer required, and more.
3. Personnel: We are a small, family-run company and many of our employees have been with us for years. If someone calls in sick or is necessary on certain jobs, this could result in significant changes to the intended schedule. Due to the volume of work, we often utilize multiple, small crews to complete each project. Each crew has their unique skill-sets and while cross-over is encouraged and often employed, a secondary crew will often take more time to complete a project the primary crew may be able to work through more quickly. While we might wish to work around the clock, we are often also limited by Village and Town ordinances, parking laws and other rules which limit when and how long we can work.
4. Equipment: Our office and yard are centrally located, yet a breakdown requires the crews to have our mechanic get to them in the field or return to the yard for a replacement machine. During our busy season equipment is kept incredibly busy and even when maintained meticulously, breakdowns are inevitable. Loss of time is a common problem we face and we do our best to prevent these types of difficulties.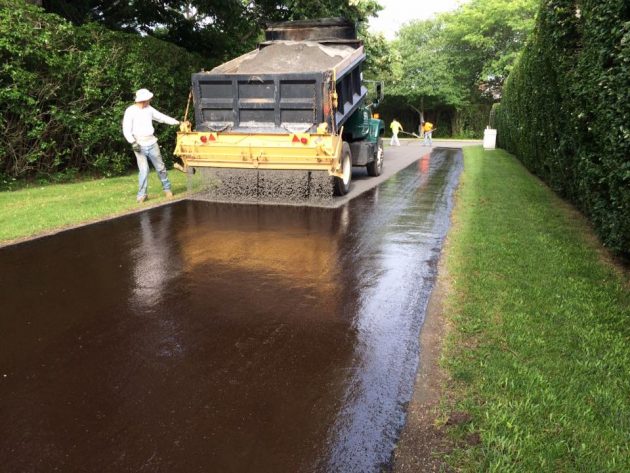 5. Traffic: As all who visit the Hamptons know, traffic is a huge factor when traveling between our many villages and hamlets. Due to the size of many of our vehicles and in the interest of public safety, we often stick to the "main" roads. This is a significant factor when deciding how much work we can accomplish in a given day. Work for specific areas are often grouped together to help cut down on travel time. For example, work in Montauk is typically only completed when we have other work in the area. We do our best to make this clear when we send out our proposals.
The moral of this story is not to make excuses or deter our customers from asking about scheduling. Just please understand that when we say "we do not know until we get closer", we are not just feeding you a line. Our date estimates would be very rough guesses at the least, and gross fallacies if we try to be "precise". We would much prefer to be able to hand out dates and have confidence we could meet those expectations, but the reality is very different.
The best ways to help us meet your scheduling deadlines are:
1. Ensure all other work at the property is complete before you ask us to formally put you "on the list" for scheduling.
2. When sending in your contract/deposit, let us know your requested completion date. Please understand that this must be realistic and will be subject to change, but we always do our best to meet your dates when it is possible.
3. Remember, we NEVER guarantee dates of completion. It would be irresponsible of us to suggest we can control all the factors as mentioned above.
4. Limiting us to work on Tuesdays and Wednesdays, or other day/date limitations, will severely impact how quickly we get to your project. We understand that many homes are used on weekends, but we only work Monday through Friday and we always leave the project accessible for owner/renter access. The exception is the finish coat of asphalt/oil and stone need 24-48 hours to cure.